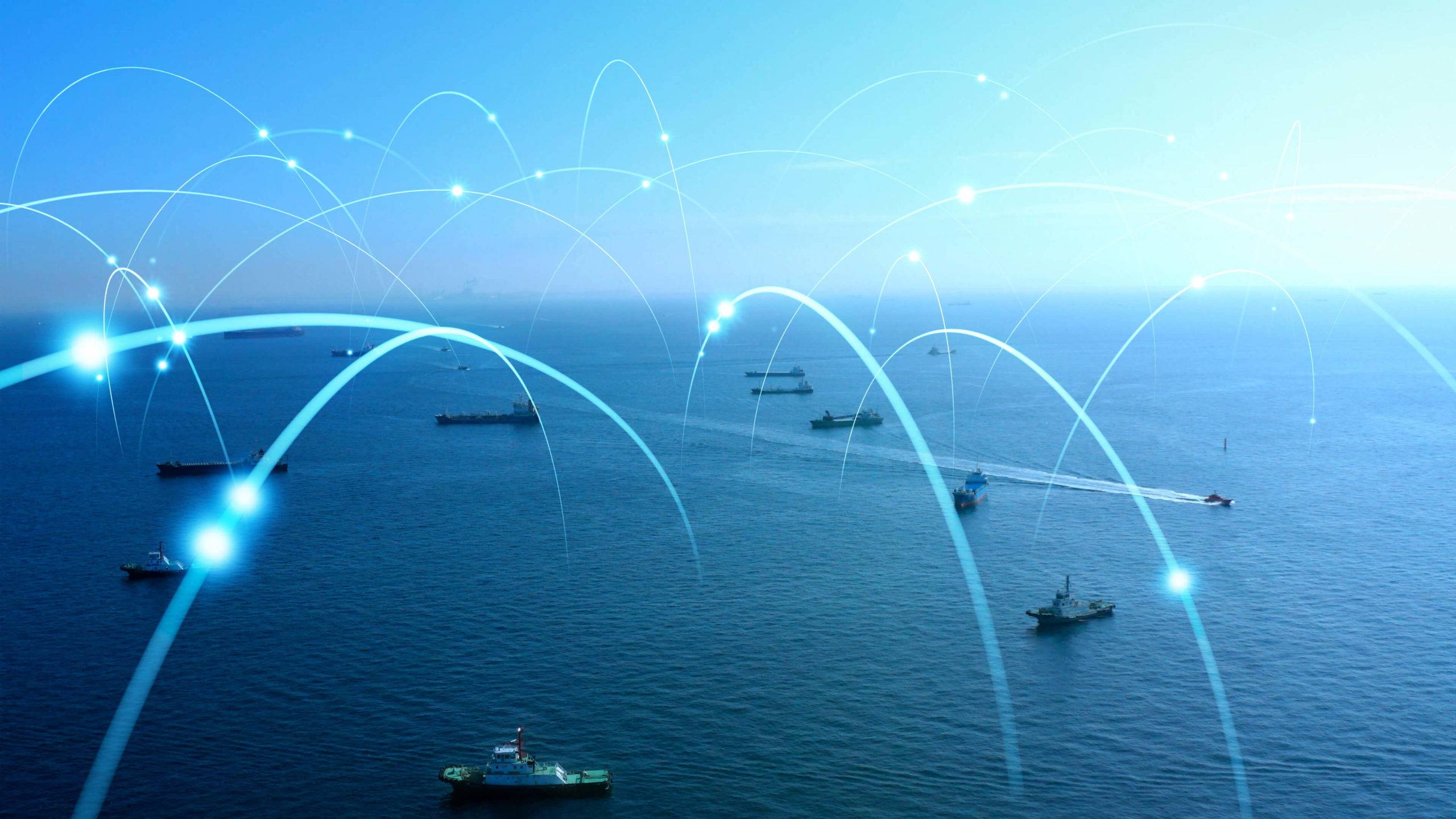 Products & Solutions
Products
& Solutions

Ease of Use,
Configurability
Integrated Reporting
You are entrusting us with your everyday life,
so we want our software to solve problems
you care about
Task Assistant® Products & Solutions are feature-rich and fit in with corporate practice. Ease of use, configurability and integerated reporting are characteristic of all the products.
No login and out of different systems. The interfaces, by design, seamlessly navigate crews and managers to the Maintenance, Purchasing, Document Management, QHSE, and Crewing tasks they perform or supervise. This way, information is shared among different skill sets and across the enterprise departments. Asset Management and Compliance flow naturally as a by-product of people going about their work.
Task Assistant® R11 Release
Ulysses Systems Athens Conference 2023
The Ulysses Systems Athens Conference 2023 took place in October and showcased the Task Assistant® R11 Release. And so, we take the opportunity of sharing the Athens Conference highlights and disclosing R11 Release winner features and products. We've taken a giant leap forward in empowering our clients and prospects with enhanced capabilities, benefits that derive from applying our R&D and patented ownership of new technologies.
Ulysses Future Proof Software mission continues with a new product, the R11 Inspection Module. Notably the Inspection Module optimizes upon design characteristics that make Task Assistant® Products enduring and cost efficient:
Domain Process Task Orientation remains the bulwark of usability and intuitive navigation of the module.
On-the-go. Also, customers benefit from facilities to make observations 'On the go' with convenient tools to report, save and upload online. This means superintendents and vessel officers can do their inspections efficiently in conditions of poor  or no connectivity.
Inspection Form Templates Managers can extend inspection form template attributes without limits. Subsequently, they can support as wide a range of internal audits and on-board inspection types as they need.
Transparent collaboration, which is so important, from planning to finalising inspections, is readily available.
Advance Follow-up. Furthermore, managers can opt for advanced follow-up of observations via the Event Management module. This means orchestrating all remedial tasks and actions of involved parties within or outside the company.
R11 Enterprise Search Solution for Procurement Process ​
With the co-funding of EEA Grants, Task Assistant R11 Release launches 'Enterprise Search Solution for Procurement Process', the 'Finder' for short. Thus, the Finder joins the Ulysses Systems ecosystem of products and integrated solutions.
The 'Finder' searches enterprise repositories including email inbox and retrieves technical and operations stories that are procurement related. Subsequently, the 'Finder' frees customers from searching their inbox for twenty different email strings in order to put together a complete story. Because the Finder brings all this information together for them. So, content finds managers without their searching for content. Ask for a free trial to see how this works.
The marine enterprise benefits from R11 Enterprise Search in invaluable ways thanks to the Finder's:
Supported by a grant from Iceland, Liechtenstein and Norway through the EEA Grants in Greece 2014-2021, in the frame of the Business Innovation Greece Programme
Michalis Moraitis, Strategist and C-Level executive / CIO / Business & Digital Transformation Leader, opened the conference with his key-note address.
The daring reply to the question 'Is Cloud for everyone?' is 'Perhaps, possibly, probably not'. Despite the fact that cloud technology and services offer alternative ways of owning software that seem attractive.
In his key-note address, Michalis Moraitis, underscored deployment cost in time and resources effort of moving to the cloud. He also recommended setting aside a budget against the likelihood of rising costs in cloud services. Importantly, moving to the cloud does not mean cutting costs by doing away with the enterprise IT department. Certainly, some services will have to be maintained on-premises. He highlighted the danger of the cloud system upgrading and while the company is not ready to. The ensuing consequences are data loss and data history gaps.  Finally, Professor Moraitis advised that every company venturing to the cloud should have an exit strategy.
Before transitioning to the cloud, you are strongly advised to carefully consider your options. You need to think of continuation of the solution and the costs of keeping up with technology. So, you may be better off with a provider that prioritizes your needs. R11 Release Solutions can be summarised as enabling the maritime enterprise rather than making it dependent on vendor needs. So, if the dilemma is trendy software versus software that provides real value, real value is a wise choice.
The Ulysses Systems Newsletter 'A Review of Expert Opinions Regarding The Cloud' has more advice from Professor Moraitis and also from Gartner, Fraunhofer-Gesellschaft, Flatworld Solutions and Nick Rassias. A very interesting and informative article seen from the aspect of the marine enterprise
Kostas Kontogiannis, Professor, Vice-Chair, EECS Dept. Markham Campus, York University addressed us from North York, Ontario. We had the opportunity to follow a high-level presentation presenting the challenges in building an ecosystem of integrated systems. The main challenge being traceability.
Traceability is enormously important in software development especially in maintaining and improving the software. Professor Kontogiannis showed some key modelling techniques for instilling traceability to existing data and logic and to write traceable software. We warmly thank Professor Kontogiannis for the insights he provided us with!
Ulysses Systems patented third generation software specializes in traceability. And R11 Release products and integrations solutions leverage this technology.  (Do scroll down to read the section Integration projects co-funded by EEA Grants).
"CyPreSS: Software Techniques for the Engineering of Cyber-Physical Systems"
CyPreSS is the latest collaboration between Ulysses Systems and Professor Kostas Kontogiannis. Ulysses' technology is an essential factor in the project CyPreSS, funded by the Ontario Research Fund.
The collaborating institutions are: University of Toronto, York University, Queen's University, University of Ottawa.
The private sector partners are:  IBM Canada, Ulysses Systems, London Hydro, CircuitMeter, I-EMS, Société de transport de l'Outaouais.  
Not only are we delighted to have our partners at our users conferences. We are also glad to see our Partners' Constellation growing! We are convinced that the future of software is an ecosystem of integration solutions, where all processes in our maritime world are covered by the solution that best fits the customer's needs.
This year we were joined by Angeliki Papathanasiou, Head of Operations at Procureship, Arnaud Dianoux, co-founder of Maritime Data Analytics – Opsealog and Manfred Schreiner, General Manager of Hansa Crew – Crew Management System.
We take pride in our partners' work and the software they provide. And entering into partnerships with our good partners means better solutions for the maritime and offshore industries! More digital transformation, more structured enterprise content!
R11 Release offers our clients the opportunity to own integrated e-procurement, maritime data analytics and crew management integrations.
Note: Regarding existing integrations with SAP, Microsoft Dynamics, Oracle, DNV and more do contact us.
Clients Talk is an important tradition and feature of our user conferences.
This year we had the privilege to hear Bernd Scharmann, Fleet Manager / Project Manager, Deutsche Afrika-Linien / John T. Essberger Group of Companies
"Captain Schlarmann made special emphasis on the need for operators to engage many different software systems and to host new data from sensors. All this indicated the clear need to locate all the data by relevance in an environment controlled by the ship operator. He mentioned data lakes and we discussed how such an important system inclusion as data lakes is to the realization of a cohesive integrated data system for the enterprise."

We look forward to the opportunity to assist JTE in discussions about the challenge of information management but also practically.
Integration projects co-funded by EEA Grants ​
We were proud to present the second integration project between Ulysses Hellas and VesselMan that EEA Grants has co-funded.
The Crewing Experience Integration
Our colleague and senior business consultant, Evangelos Pitsikas, introduced the Crewing Experience Integration project that Ulysses Systems is developing in partnership with VesselMan. The project is in the last stages of development and will be released in the second quarter of 2024. It complements the existing integration solution between the two partners Connected Maintenance and Drydocking.
Crew can report in the system of choice, with both systems automatically sharing the information.
A modular structure integrates with Crew Management Applications to update crew records with
crew experience and skills.
A universal solution thanks to which crew can access their records from any system.
Taxonomy-free in-depth crew record integrations
Ship managers and crews benefit from taxonomy-free in-depth crew record integrations. "Taxonomy-free" means without rigid categorizations. It is, plainly, a universal crew experience solution. Considering that there is no standardization in skills and experience and components naming, this is a huge convenience for the maritime enterprise.
"The Business Innovation Greece Programme is financed by the EEA Grants and is a part of the EEA and Norway Grants 2014-2021 and focuses on strengthening long term bilateral relations between the donor and the beneficiary countries. It aims to endorse business collaborations to create value, promote green solutions and boost innovations.
In this context "Ulysses Hellas S.A." is proud to develop software solutions and integrations to contribute in future sustainable growth in the maritime industry; either individually and/or a Project Promoter."
Supported by a grant from Iceland, Liechtenstein and Norway through the EEA Grants in Greece 2014-2021, in the frame of the Business Innovation Greece Programme
TA Document Management Forms
TA Document Management Manuals
TA Document Management Manuals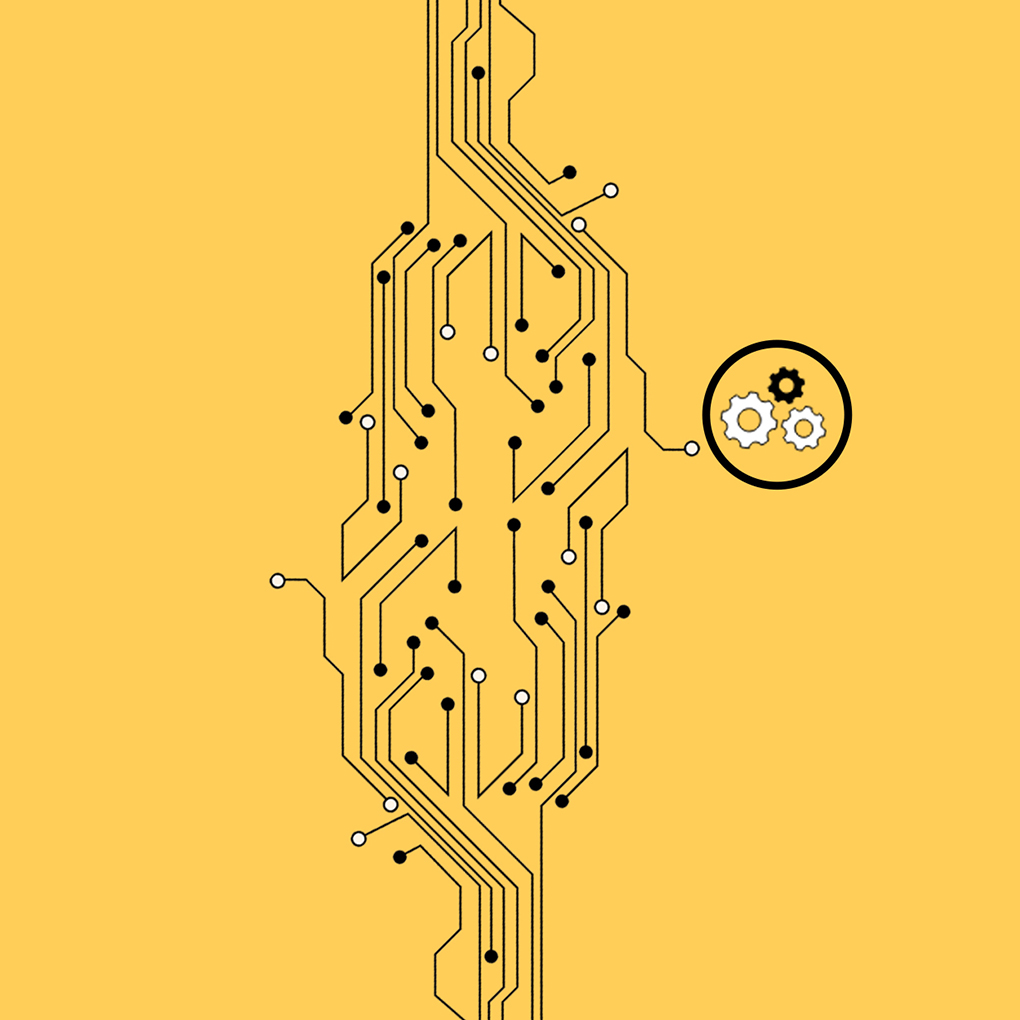 Ship-Shore communications are the enabler of any Shipmanagement Software and technological evolution obliges software providers to find ways to continuously improve their product in that regard
Task Assistant enables high usage and accurate data capture which creates large amounts of valuable data sent from vessel to the office
Compounded by the large number of vessels many of our customers manage, the Task Assistant is as tested as a ship management solution can be.

The Task Assistant assists administrators in monitoring communications by:
Autocorrect – when a message has not been received, it will be re-sent
Configuration – administrators can choose the maximum size of each message,
as well as the frequency that messages transmit
Dashboard – a simple dashboard enables monitoring and alerting
Entirely configurable user experience
In the Workbench, users and administrators have at their disposal a truly uniquely and pliable tool enabled by a Graphical User Interface (GUI)
TA Workbench users can configure everything according to company structure and procedures allowing them to evolve the software, without being bound by hard-coded vendor choices

User-Defined Screens & Alerts
Users can decide the location of a column or a folder on their screen and save their own personal filters, shortcuts and alerts
Configurable Actions & Viewing rights
Administrators and department heads can decide who has access to which information down to the last data column
Stages in a workflow  can be added or removed
Rights to view, edit or take action can be defined on a role/user basis
Alerts can be sent on a per role/user basis
Configurable Workflows
Workflows are entirely configurable to how the enterprise operates.
Users will view, edit or act at the precise workflow stage that concerns them.
Background information needed by users to take action will find them at the right workflow stage
Mobile Application rights
Role specific information and alerts directed to users' mobile devices can be controlled and edited and rendered live at a moment's notice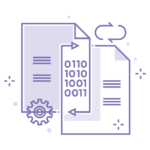 Integrations & Extensions
Task Assistant has at least one major, working integration with every shipmanager account
The Workbench integrates sustainably and transparently: by design, which means utilizing anything from API's to microservices, or traditional methods such as file exchange
"Task Assistant and ShipServ integration allows shipmanagers to automate their procurement process end-to-end
This way our mutual clients can take advantage of both ShipServ's and Ulysses' open and innovative platforms
Integration between Task Assistant and ShipServ was first built in 2015 and has worked seamlessly since then"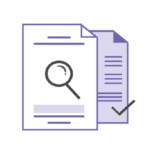 A Developers' Guide and a full and unrestricted Data Dictionary enables in-house developments and plug-in's that do not affect the Task Assistant version upgrade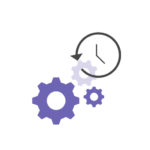 Comprehensive audit trail
The Task Assistant enables a complete audit trail on all users and all objects of the Task Assistant and allows system administrators to configure what needs to be tracked
Task Assistant Workbench Audit Trail allows:

Comprehensive usage reporting and statistics
Who? When? Which action? At Which workflow stage?
Auto-Compliance with traceability and transparency, requirements like those set out by SoX (Sarbanes-Oxley Act)
The Task Assistant demonstrably saves time for some of the most highly paid end users of software in any industry: Vessel Crews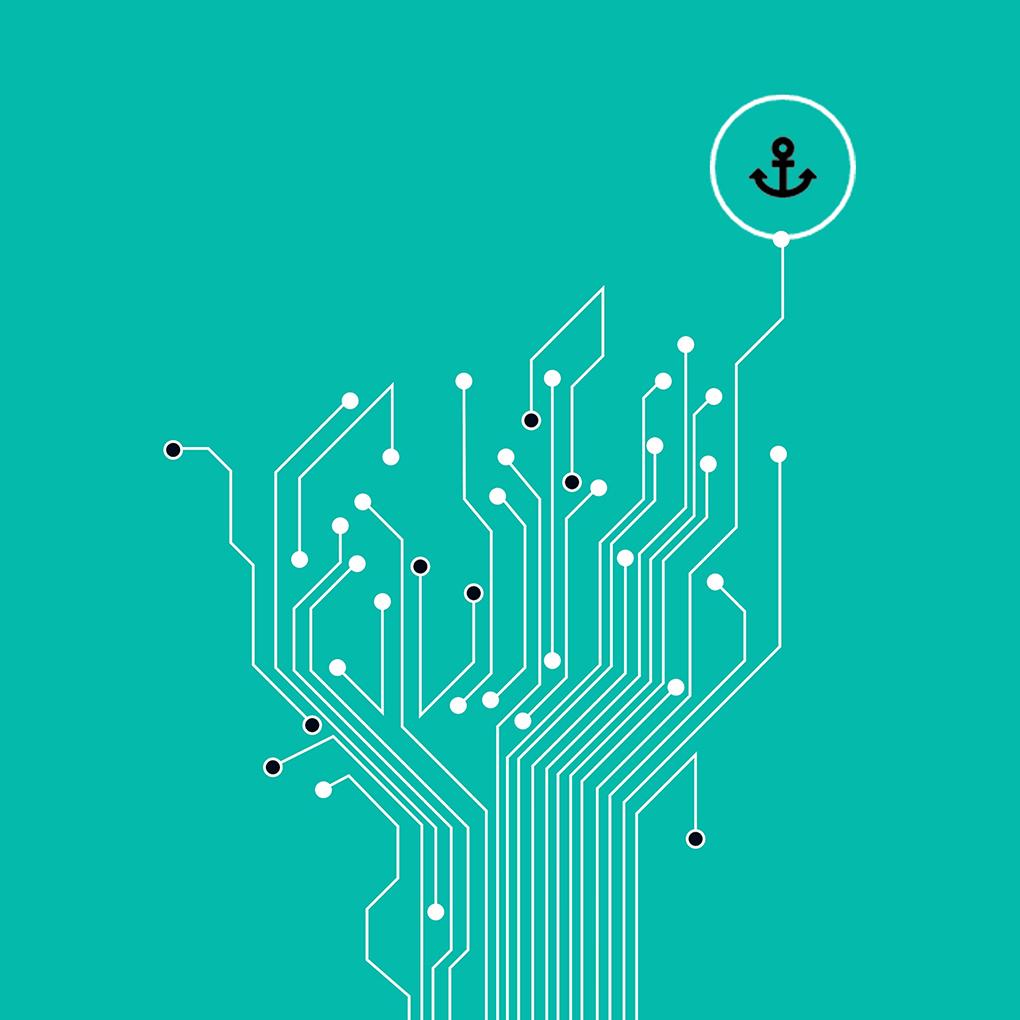 Most ERP solutions are not designed for specific industries and certainly not those with the peculiarities of the shipping industry, which are especially apparent when onboard
This unique Task Assistant business modelling principle significantly slashes the most significant cost of ERP implementation among future users: Crew Training & Familiarization

The crew-centric design of the Task Assistant on-board modules is user friendly and successfully addresses the problem of poor usability; errors are avoided, users are guided and uasbility encourages whole-scale usage